COVID-19 (Coronavirus) Update
Ede Bros are open for business
Based in Capel, near Dorking, Surrey since 1926, our removals and storage company have been helping our customers to have successful, and we have even been told, enjoyable moves!
We understand that moving home can be extremely stressful and we can be the final piece in your 'moving jigsaw' that's why we want to make the whole removal experience as easy and enjoyable as possible – from your initial enquiry through to your move, we take care of you.
Exemplary levels of care, service and support
Local, national and international removals
FREE, no obligation estimates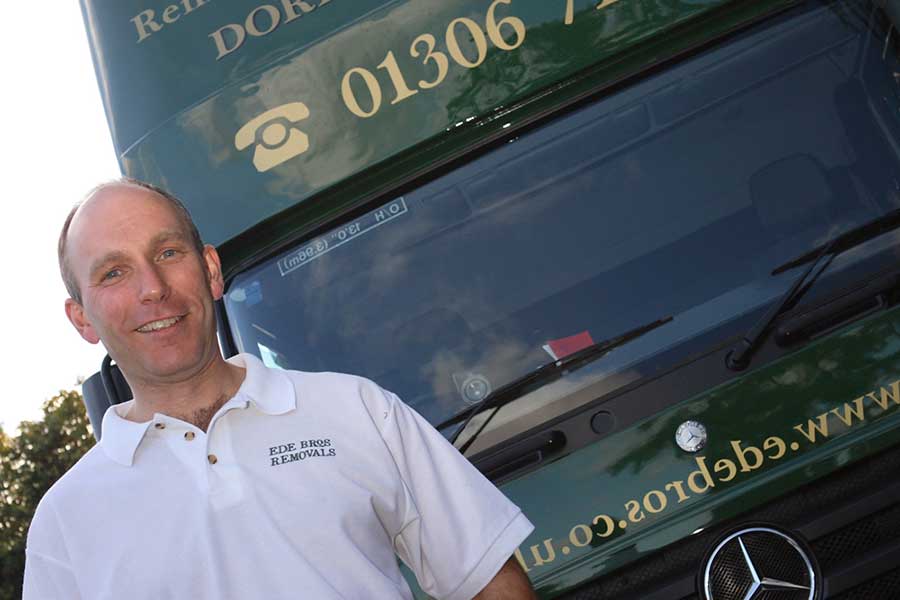 Our professional and experienced removals staff enable us to give a first class service.  Our dedicated team are always careful and considerate and with their polite and cheerful attitude they bring the support needed, and also a good sense of humour!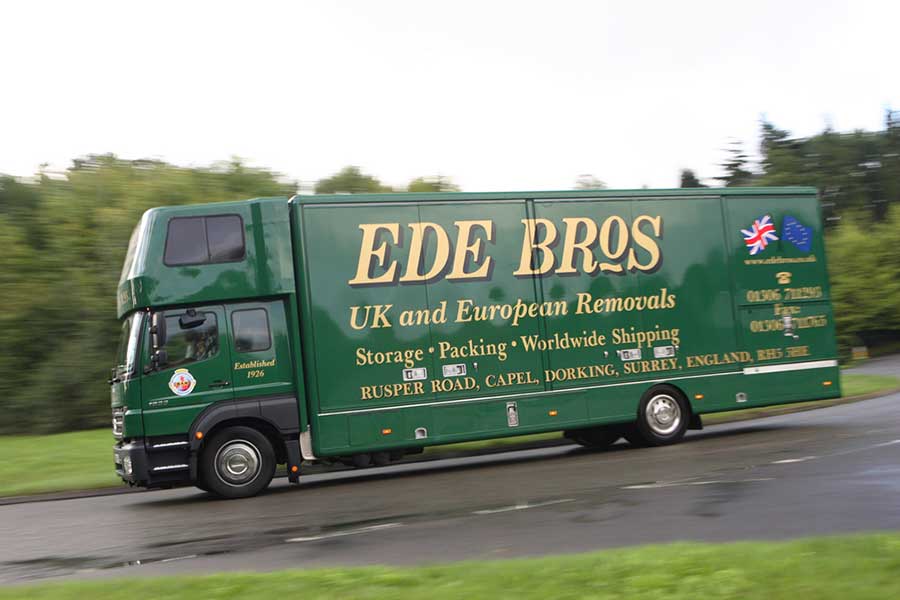 We can tailor our service to your needs, so whether you would like a full packing service, a partial packing service or whether you would like to carry out your own packing, we can be flexible.
We have a dedicated fleet of modern vehicles, all in our traditional green and gold livery.  Covering all size of moves, we can manage a large detached house, with possibly difficult access issues, to a one bedroom flat – we have the correct vehicle for your removal.
We travel all over the country from Cornwall to Scotland, Wales to Norfolk, and anywhere in between.  We go where you need us to.
We are also able to offer storage for your possessions – please see our Storage page for further details.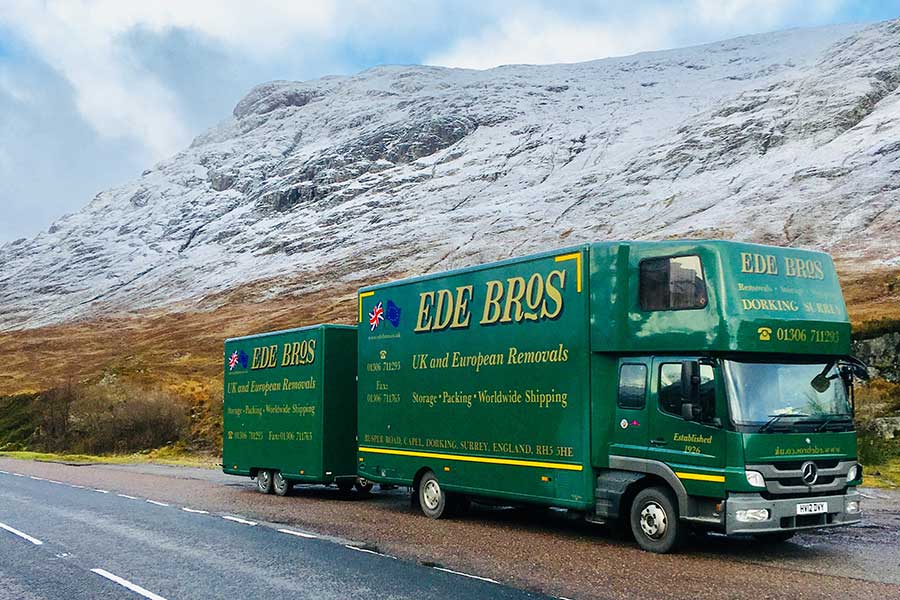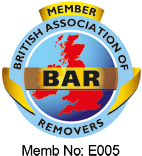 Being a member of the British Association of Removers (BAR) you can be re-assured that you are using a company which is approved and adheres to industry standards.
We are very proud of our reputation and the fact that so many of our customers return to use our services time after time and recommend us to their friends and family.  Please see our testimonials for some of our reviews.
To find out more about our services and how we can help you please give us a call on 01306 711 293 or use our contact form.
Removals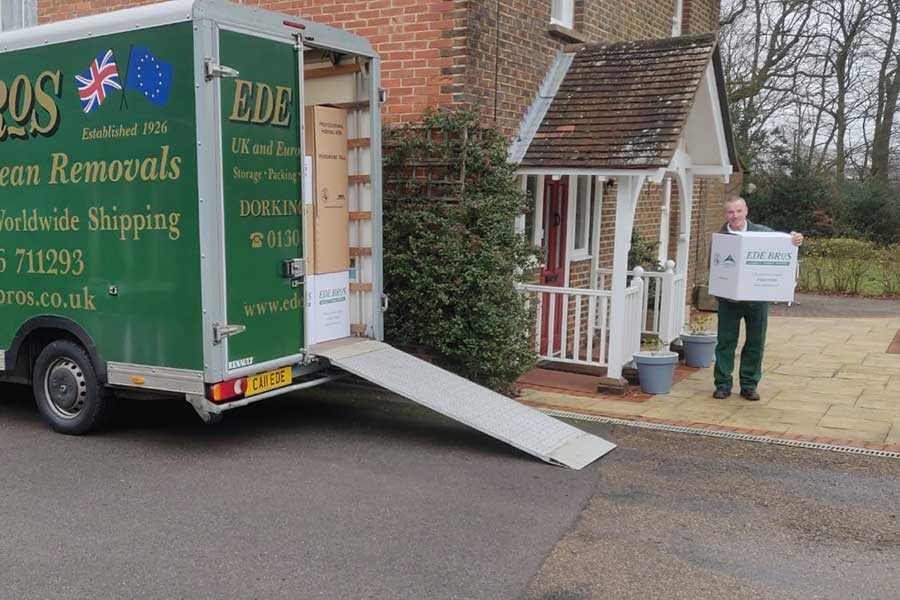 Our focus is to care for you and your possessions, and make your move as smooth & stress free as possible; customers have told us that they managed to enjoy their moving day – and some have even said it was fun!
Storage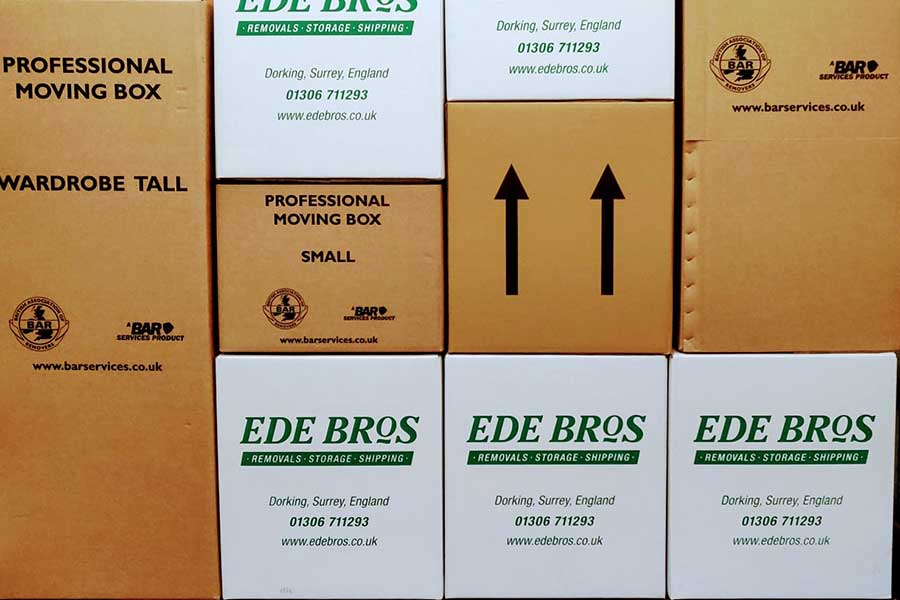 Ede Bros offers on-site storage at our warehouses between Dorking and Horsham.
We are also able to offer containerised storage with our local trade colleagues.
Overseas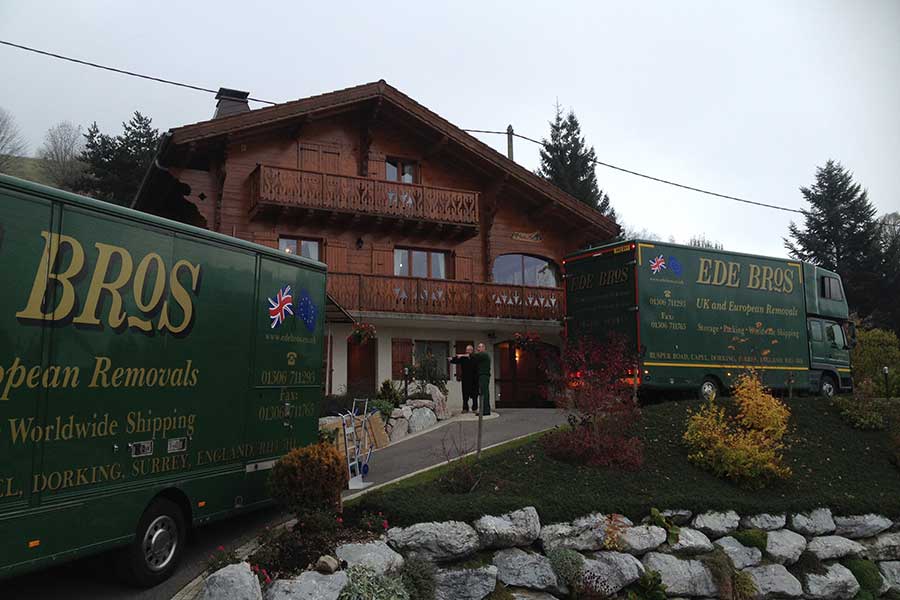 We are able to offer a removals service to European destinations or a comprehensive shipping service to most worldwide locations, including guiding you through all the necessary paperwork that needs to be completed in order for your shipment to run smoothly.
Testimonials from our happy customers
"Ede's were amazing! They were highly organised, professional, arrived on time, cheerful, polite, helpful and they never complained when I decided I wanted a piece of furniture in a different place or 2! On delivery to our new home, they worked incredibly hard to unload our belongings, after a long journey too. Thank you Ede's, you were brilliant. I would definitely recommend you."
"I had a very positive experience with Sophie, Lee, Jenny and the team at the Ede Brothers for our removals. I felt that Ede Brothers always acted in our best interests. They have been completely genuine and went above and beyond the call of duty to help with our removals. They were clear, honest and sensitive to my family's needs. A particular thank you to Sophie, who was so sensitive to our needs, patient and so efficient, but also the whole team. Our calls and emails were always answered promptly and with the greatest possible sympathy and respect."
"Moved from Surrey to Devon. The team of removers was excellent, cheerful, always courteous, always ready to give further help. They sustained all this even though it was raining hard at the unloading we wholeheartedly recommend Ede Bros."
"The team from Ede Bros were brilliant made it all look easy and very considerate to neighbours during the packing up. I would not hesitate to recommend."
"Very tidy, clean and considerate we have used Ede Brothers a number of times now and am always happy with the service, polite and cheerful. Overall stress levels were low and the move went smoothly, safely in a timely manner."
"A fantastic team! Reassuring to have on a stressful few days. They were friendly, offered much-needed advice, and worked very hard and managed to get the job done sooner than planned."
"Very satisfied with every aspect of move including packing, care, and can do attitude by all the team. My gratitude and thanks."
"The move went so well! A lot of attention paid to the wrapping of delicate items. I was very pleased with care paid in handling and packing things away. Moving is stressful however it couldn't have been easier with Ede Brothers. They are professional, accommodating, happy to help. They provide me with such a good service, absolutely pleased with the whole experience. Thank you!"
"Wanted to say a big thank you to you and the whole team. The move went very well and the guys were fantastic and nothing was too much trouble. Everything was brilliantly packed, extremely well organised with a great team spirit."
"Everything your firm did for us was first class – thank you very much indeed."