From your initial contact we will put you at ease and listen to your requirements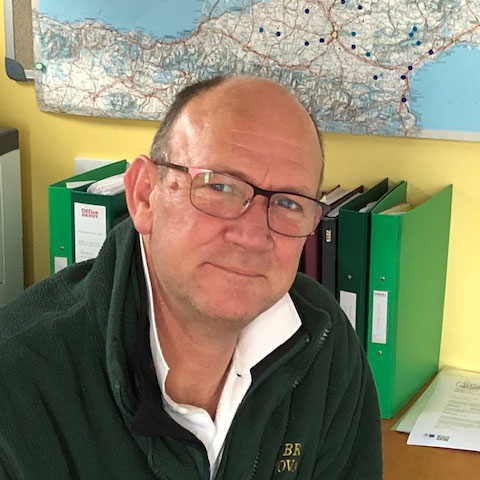 Our General Manager, Lee Buckland, has been in a hands-on removals role within the removals industry for over 30 years.  Lee has been with Ede Bros now for 25 years and is able to impart his huge knowledge and expertise to help with every removal scenario.  He will always look to make your move as stress free as possible.  We aim to be competitively priced, however, our main goal is to provide the best service.
On your removal day, our experienced and professional removals team will take care of all your possessions with care and attention to detail.  We will protect everything, as required, from using floor protectors for carpets and flooring to specialist covers for flat screen TVs, sofas, mattresses and pictures – we will look after all your belongings.
As well as our testimonials please see the reviews left on Referenceline, an independent review company, who gather information directly from our customers.  Please see what our customers have to say.
Antiques and fine arts
We are also experienced in dealing with all antique items and fine arts as well as grand pianos, long case clocks and barometers.  Please contact us to discuss any specific requirement.
Pianos
From upright to grand pianos we have the specialist knowledge and equipment to handle moving these items.
Packing
Whether you would like to pack yourselves or have a tailored packing service we can help.  We can supply our specialist removals boxes and packing materials, usually on a loan basis for local moves.  We try to re-use our boxes and packing materials so we will come and collect all our used cartons once they have been unpacked, whenever possible.
Let us take the strain out of packing
If time is short or you just don't know where to start or you simply want some help, we can offer a packing service to suit your requirements.  We don't have to pack your whole property you may just want all your breakables packed along with your kitchen – tell us what you want.
For hanging clothes we will bring portable wardrobe cartons on your move day.  We will transfer your hanging clothes directly in to our wardrobe cartons for transportation.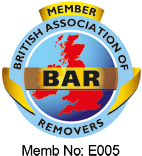 We're proud members of the British Association of Removers (BAR). The organisation dates back to 1900, and represents leading removal and storage companies throughout the UK, Europe and Overseas. Membership is through compliance with criteria relating to operational ability and financial standing and members are inspected annually to ensure high standards are maintained. So, even if you don't yet know us personally, you can be certain we know what we're doing!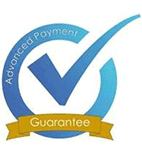 All BAR Members offer an Advanced Payment Guarantee Scheme so that any prepayments of cash, debit card or BACS are protected.
We adhere to the British Association of Removers Alternative Dispute Resolution Scheme, which is independently operated by:
Furniture and Home Improvement Ombudsman (FHIO)
Premier House
First Floor, 1-5 Argyle Way
Stevenage
Hertfordshire
SG1 2AD
Testimonials from our happy customers
"Ede's were amazing! They were highly organised, professional, arrived on time, cheerful, polite, helpful and they never complained when I decided I wanted a piece of furniture in a different place or 2! On delivery to our new home, they worked incredibly hard to unload our belongings, after a long journey too. Thank you Ede's, you were brilliant. I would definitely recommend you."
"I had a very positive experience with Sophie, Lee, Jenny and the team at the Ede Brothers for our removals. I felt that Ede Brothers always acted in our best interests. They have been completely genuine and went above and beyond the call of duty to help with our removals. They were clear, honest and sensitive to my family's needs. A particular thank you to Sophie, who was so sensitive to our needs, patient and so efficient, but also the whole team. Our calls and emails were always answered promptly and with the greatest possible sympathy and respect."
"Moved from Surrey to Devon. The team of removers was excellent, cheerful, always courteous, always ready to give further help. They sustained all this even though it was raining hard at the unloading we wholeheartedly recommend Ede Bros."
"The team from Ede Bros were brilliant made it all look easy and very considerate to neighbours during the packing up. I would not hesitate to recommend."
"Very tidy, clean and considerate we have used Ede Brothers a number of times now and am always happy with the service, polite and cheerful. Overall stress levels were low and the move went smoothly, safely in a timely manner."
"A fantastic team! Reassuring to have on a stressful few days. They were friendly, offered much-needed advice, and worked very hard and managed to get the job done sooner than planned."
"Very satisfied with every aspect of move including packing, care, and can do attitude by all the team. My gratitude and thanks."
"The move went so well! A lot of attention paid to the wrapping of delicate items. I was very pleased with care paid in handling and packing things away. Moving is stressful however it couldn't have been easier with Ede Brothers. They are professional, accommodating, happy to help. They provide me with such a good service, absolutely pleased with the whole experience. Thank you!"
"Wanted to say a big thank you to you and the whole team. The move went very well and the guys were fantastic and nothing was too much trouble. Everything was brilliantly packed, extremely well organised with a great team spirit."
"Everything your firm did for us was first class – thank you very much indeed."