Co-ordinating a sale and purchase of a home can be difficult which is why some people decide to break the purchase/sale chain and store their belongings to keep things on track.  Alternatively, you may have building work about to commence so need to clear a space, or maybe you are just de-cluttering, we are able to offer storage for any size of consignment.  Long or short term storage, nothing is a problem.
We offer flexible storage at our on-site warehouse facility in Capel or we are able to offer containerised storage.
All items stored are inventoried and insured with our comprehensive cover.
Our storage rates are based on volumetric capacity and charged on a weekly basis.
Unfortunately, we are not able to offer self storage facilities.
Please note, we cannot accept in to storage any food stuffs or perishable items nor flammable liquids or gas cylinders.
Containerised storage
Removal storage containers are of a wooden construction with industry standard dimensions of 7ft high x 7ft long x 5ft wide.  These containers are transported in our specially constructed vehicles and then removed from the vehicle by fork lift truck and stacked in the warehouse.
Please be aware that once contents are put in to storage, there could be a handling charge for removing specific items before the whole consignment is delivered.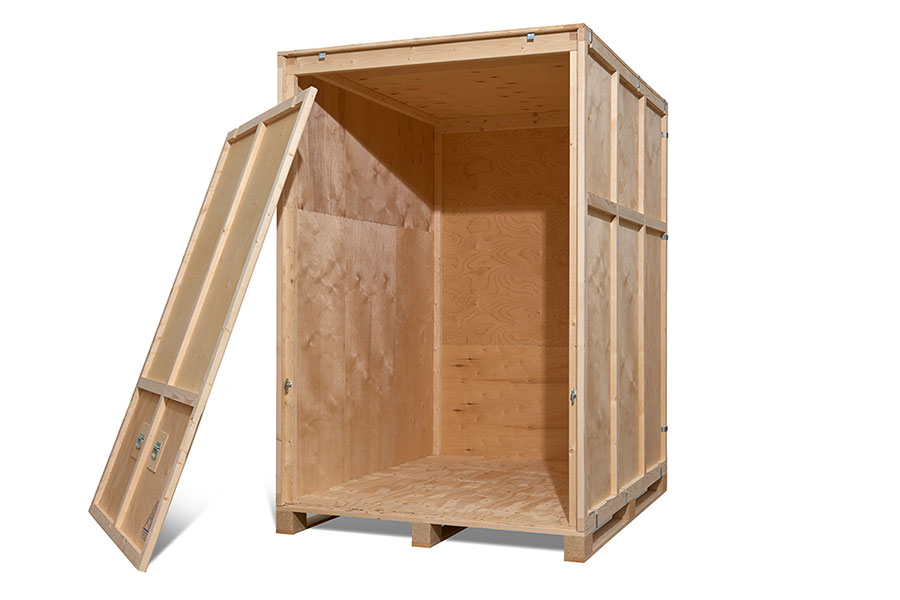 Testimonials from our happy customers
The lads were wonderful, Very happy and cheerful. Couldn't do enough to help me. Made the move so much easier. Would highly recommend Ede Bros to anyone thinking of moving.
Recently moved house from a top floor apartment to a house in the local area. All three of the removal guys were extremely efficient, helpful and friendly. All furniture was moved with no damage and Ede Brothers made the moving day much less stressful. Certainly recommend and would use them if we ever move again!
Everyone at Ede Bros was fantastic and made the move as low-stress as possible. There were a number of delays down the chain waiting to be able to move, and Sophie and Lee were incredibly helpful every time I had to postpone the date. The move itself went very smoothly – everything was packed up safely (including a piano and an organ) and delivered to the second floor flat with no problem at all. We didn't get the keys until late afternoon, and the team were incredibly patient and made sure everything was set up ready for the first night. I would highly recommend Ede Bros.
Thank you for delivering my items from store yesterday.
Neill and Tony did a great job and I was most grateful for their good humoured and professional service.
Please thank your team for a speedy and efficient service- the guys I met on Monday were so polite and professional.
Our move was handled without fuss and with excellent customer care. All the staff were very cheerful, helpful and considerate.
We would be grateful if you could pass on our very great thanks to Tony, Neill, James and Matt for all their hard work. They were friendly and most helpful and made a stressful process as smooth as it could be. Many thanks
A fantastic service; the guys were punctual, explained clearly how they were going to go about the packing and loading of the vans. They were friendly but professional, and very efficient. I can wholeheartedly recommend Ede's, if I was staying in Surrey I would definitely use them if I ever moved house again.
Nothing was too much trouble which made the whole move a lot less stressful for me (a female on her own). Sophie, my contact at Ede Bros, kept me in touch with everything regarding the move and couldn't have been more helpful. All in all a really good experience at a very stressful time.
Thank you again for the safe arrival and assembly of the furniture. [My wife] was delighted to come home and see it all in place and looking magnificent. Your lads were simply of the highest excellence as always.