Co-ordinating a sale and purchase of a home can be difficult which is why some people decide to break the purchase/sale chain and store their belongings to keep things on track.  Alternatively, you may have building work about to commence so need to clear a space, or maybe you are just de-cluttering, we are able to offer storage for any size of consignment.  Long or short term storage, nothing is a problem.
We offer flexible storage at our on-site warehouse facility in Capel or we are able to offer containerised storage.
All items stored are inventoried and insured with our comprehensive cover.
Our storage rates are based on volumetric capacity and charged on a weekly basis.
Unfortunately, we are not able to offer self storage facilities.
Please note, we cannot accept in to storage any food stuffs or perishable items nor flammable liquids or gas cylinders.
Containerised storage
Removal storage containers are of a wooden construction with industry standard dimensions of 7ft high x 7ft long x 5ft wide.  These containers are transported in our specially constructed vehicles and then removed from the vehicle by fork lift truck and stacked in the warehouse.
Please be aware that once contents are put in to storage, there could be a handling charge for removing specific items before the whole consignment is delivered.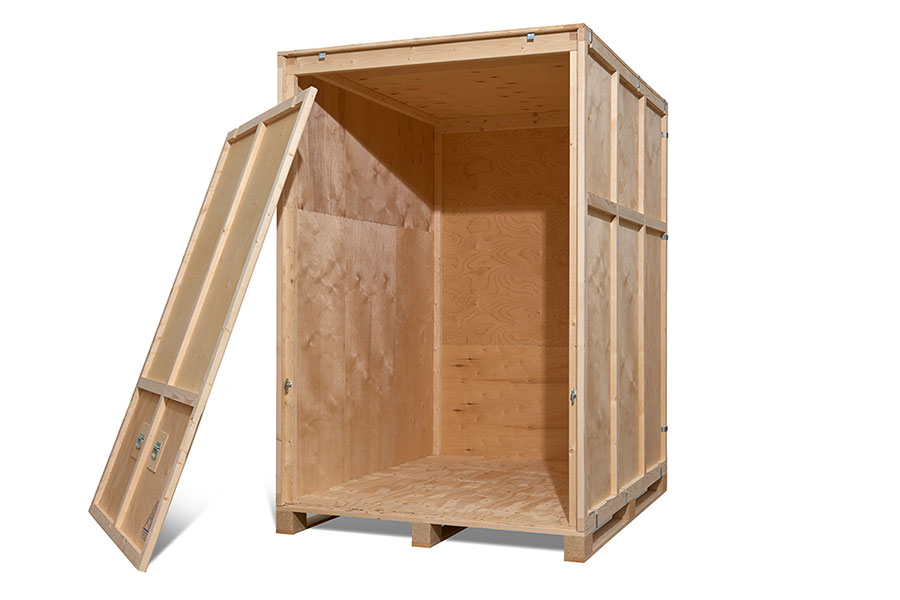 Testimonials from our happy customers
"Wanted to say a big thank you to you and the whole team. The move went very well and the guys were fantastic and nothing was too much trouble. Everything was brilliantly packed, extremely well organised with a great team spirit."
"Everything your firm did for us was first class – thank you very much indeed."
"A great team, very helpful and nothing was too much trouble, which made for a stress-free move."
"We would highly recommend Ede Bros. They helped to make our move much less stressful than expected!
A very reliable service."
"We experienced the dream team. They were all most polite and competent in doing their job."
"Ede's team were superb from start to finish and beyond! The advice and guidance beforehand was very useful, loading was efficient and professionally completed with protection for the house as well as our contents so no damage to either. Delivery was equally as efficient and professional with contents all delivered to the right rooms!  Thanks you to Ede's for making this part of moving house stress free!"
"Great team from Lee's estimate onwards.  We were delighted with the team that served us: Tony, Neill, Matt, Matt & Adam. Tony's driving skills were legend!
They were gracious, helpful, and speedy."
"Nothing was too much trouble and made what I thought was going to be a stressful day so much easier and good fun. I would have no hesitation in recommending your company."
"Excellent customer service from Sophie, who responded quickly and professionally to all my enquiries.
The Team were pleasant and hard-working. Everything was wrapped and packed carefully and delivered and unloaded without a single breakage.
Excellent Service. Worth every single penny. Thank you so much to all those of you involved."
"Mature professional pleasant team who quietly got on with the job, without fuss. No trouble to have around and efficient."